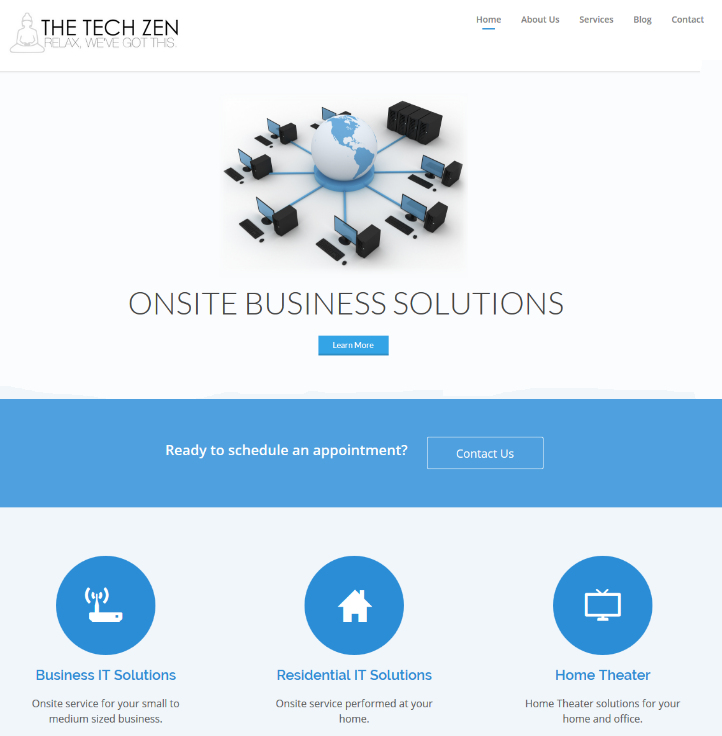 Let's Work Together
800-984-6110
The Tech Zen
The Tech Zen was founded on the concept that technology should make your life easier, not more complicated. Located in South Florida, The Tech Zen provides service specialized in Apple, PC, Home Theater, and Networking.
What We Did?
We designed a complete website on the WordPress platform, we also optimized the website for search engines as well as provide website hosting and maintenance.
Customer Review
The team at 45 Design did an excellent job and our past clients have complimented us on our new website saying it is simple to navigate.