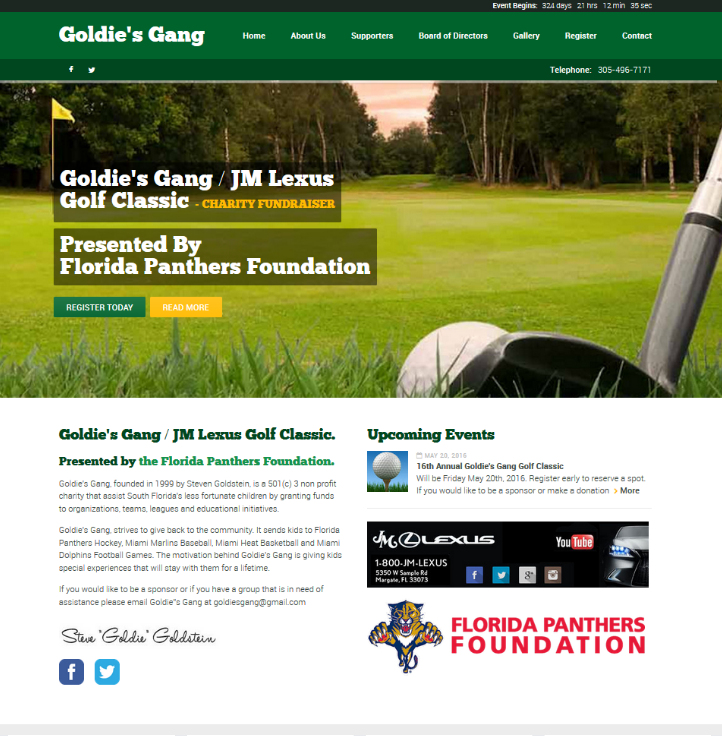 Let's Work Together
800-984-6110
Goldie's Gang
Goldie's Gang, founded in 1999 by Steven Goldstein, is a 501(c) 3 non profit charity that assist South Florida's less fortunate children by granting funds to organizations, teams, leagues and educational initiatives.
What We Did?
Mike serves on the board for Goldies Gang and we completely redesigned the website with a new responsive design. We provide photography service at the annual golf tournament and maintain the website and Facebook page.
Customer Review
45 Design does a great job every year with providing photography services and keeping our website up to date!