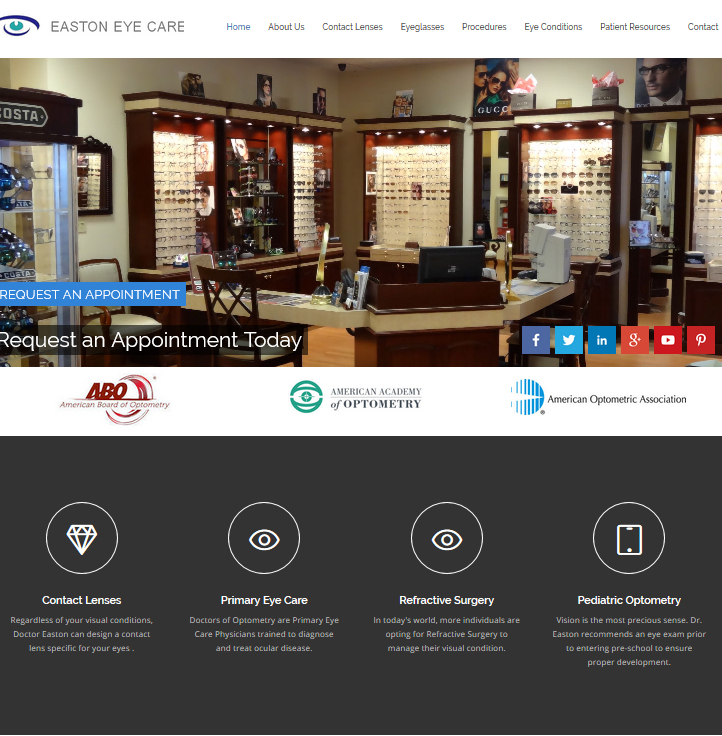 Let's Work Together
800-984-6110
Easton Eye Care
Dr. Easton is a primary eye care physician trained to diagnose and treat ocular diseases. Dr. Easton has been actively serving his profession and his community since he started his professional practice in 1986.
What We Did?
We designed a new website that is responsive which allows it to look great on both desktop and mobile versions. We went onsite and took professional photos for the website, and also optimized the website for search engines.
Customer Review
Mike and his team designed a brand new site for us and we have received many compliments on the new design.