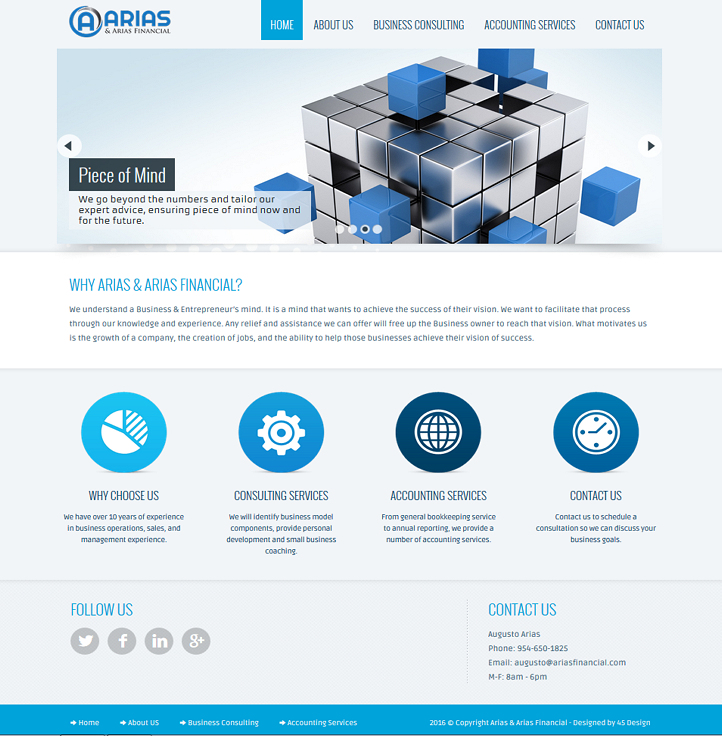 Let's Work Together
800-984-6110
Arias & Arias Financial
Arias & Arias Financial provides consulting and accounting services for small business' looking to achieve their vision of success.
What We Did?
We designed a complete website on the WordPress platform as well as provide hosting and website maintenance solutions to keep the website up to date.
Customer Review
Mike was very easy to work with and we had our website completed in a very short time frame. Highly Recommended!